About Us
Our location is in a long established, modest, residential neighborhood in Santa Fe, New Mexico. Since 1980, classes have been held in small adobe buildings that retain an informal, nurturing, homey quality, the simplicity of which keeps our overhead low. For well over forty years, we have offered high quality, individualized education with a small student-to-teacher ratio.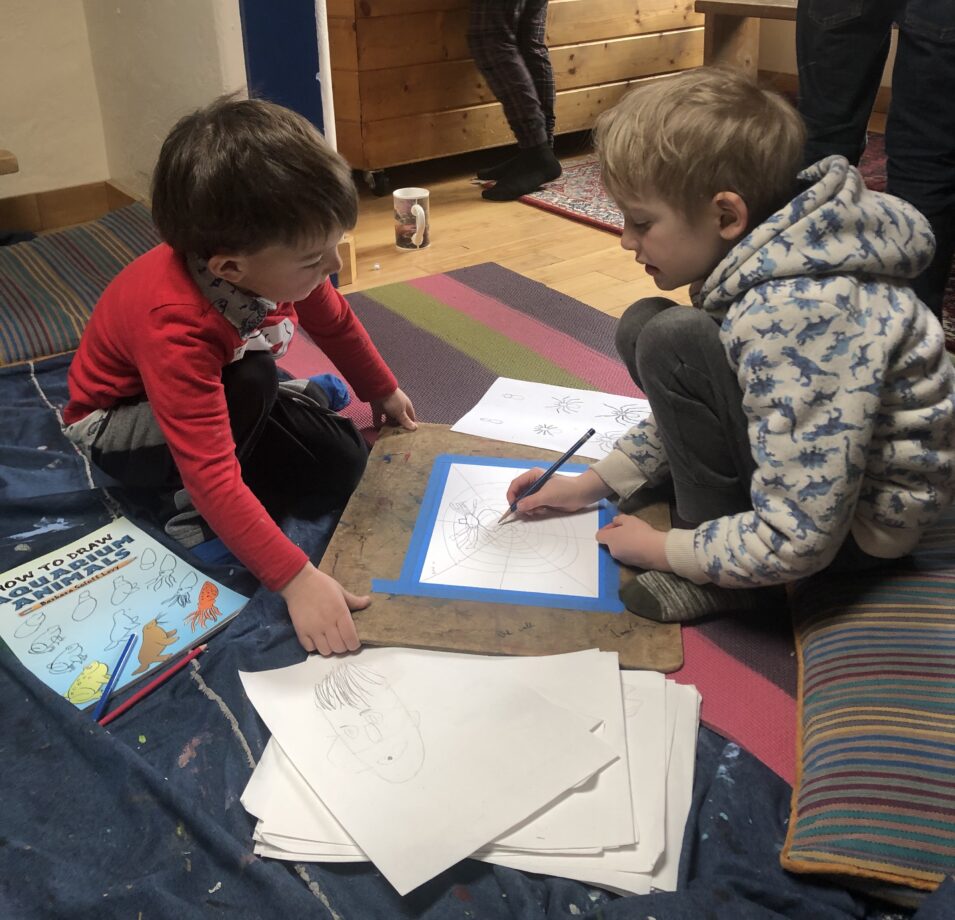 Individual attention is given to each child by every teacher in classes, during breaks, and on the athletic field or playground. Parents also find that the classroom and staff are readily available and responsive on a daily basis. The environment throughout our school is very friendly and personal.
One advantage of our small private school is that all teachers know all children; therefore no child is lost or ignored. Feedback, not a letter grade, is given to children regarding writing, singing, mathematics, or art. Students and teachers are not restricted to a standard textbook material.
Teachers create and research material in an ever-evolving exploration, aimed at meeting the needs of each child.
Parents are an integral part of their child's learning while at Fayette. Helping with homework; attending school gatherings, joining in the rhythm of craft weeks; teaching a two-hour class with others for Parents' Weeks; witnessing the sweetness of class poetry readings; cleaning and fixing up the buildings during the end-of-year Clean Up Week are some of the ways parents support their student at Fayette.
We are a unique and very successful private school. For over forty years our students have taken how to learn in an integrated, self-referenced way with them on their journey through high school, college and beyond. We welcome you to come take a tour throughout the school year, easily arranged by email.
We hope you will join us at our little private school in Santa Fe!
Contact Us Today To Learn More!